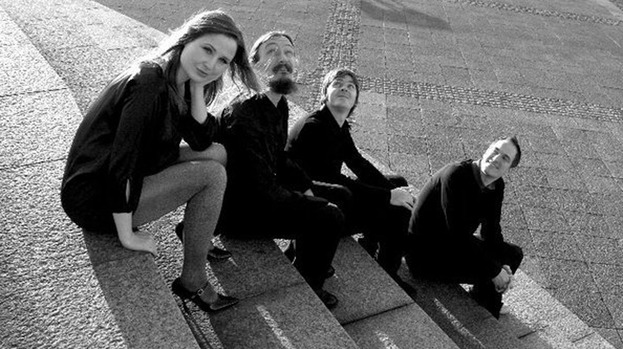 An East Kilbride band has expressed its delight at being the "soundtrack to Scotland" by featuring in the first STV Local commercial.
A Band Called Quinn's signature track, The Glimmer Song, is used in the advert for the brand new, dedicated websites for the cities of Glasgow and Edinburgh.
The city sites will provide lively and up-to-date content and offer the opportunity to engage with content on a city-wide level but also, for communities within the cities, to connect on a more local level.
STV has created two one-minute on-air commercials to launch the new websites, based on the concept of "Everything around you" and are seen as a 360 degree view of scenes from each area.
Louise Quinn, lead singer with the group, is excited to be involved in the advert.
Louise, from Westwood, said: "We are really excited about featuring in the advert - the cityscapes look stunning and we're like the soundtrack to Scotland."
The advert will be aired for the first time tonight on STV at 9pm, after Coronation Street.
For Louise, she is eagerly anticipating just one couple in particular viewing it.
She said: "I've not told my parents in East Kilbride about it, so I reckon they might fall off the sofa in surprise tonight when they hear it after Corrie!".
Different adverts have been created for Glasgow and Edinburgh, featuring iconic landmarks across the cities.
The Glasgow advert features Govanhill Baths, Shawfield Race Track, Cowcaddens flats bowling green, and Great Western Road.
To check out the commercial, click here.
Related articles