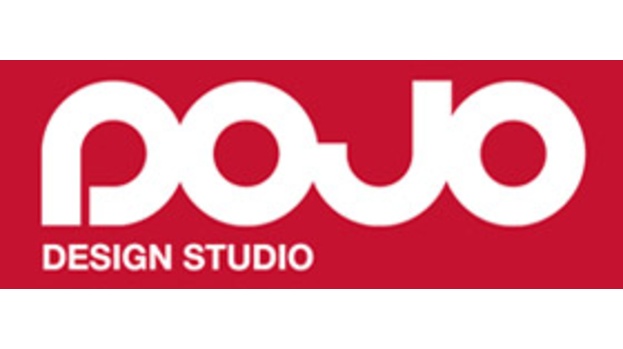 This article is brought to you by:

1. The importance of a creative and well functioning website.
Your website brings the majority of new customers into contact with your business and first impressions count. A creative and marketable website that is easily found online is an invaluable resource. It provides you with the ability to reach out to new clients and make positive connections across the global marketplace 24/7.
Essentially, your website is your businesses shop window and the top sales personnel of your business. It must be attractive, and most importantly capture the essence of your business, product, or service. A well designed website ensures visitors can successfully perform tasks, find info on you, make a purchase and complete online forms fully and completely.
A well-designed website in function and form with good content on first page of Google invokes confidence and trust in your company. It highlights that you're a reputable business to be taken seriously with a strong connection between potential clients and you. This is important as 94% of users do not go past the first page!
When a great website is born, it's a work of art and visitors will naturally react positively to your site and stay on it longer. This is because there is a tremendous amount of skill required to design a website. Like walking into a building for the first time, or meeting a new face, judgment is made in the first 60 seconds - you have less than this time to capture the interest of your visitors.
2. Costs involved i.e. it doesn't have to cost you a fortune.
Our message is invest what you can. If you have the budget to create a bespoke website that will truly represent your business, then this is the best option by far! This can range from thousands of pounds to tens of thousands of pounds dependant on the functionality requested, the level of design and apps specific to your business needs. Alternatively, a good template design and hosting package can be bought for about £30 a month. This is a more affordable option if you are happy to have a 'brochure site' at the early stages of your business. This is a good way to test your market. You can then use this knowledge to create a bespoke offering further down the line.
Whatever you decide, just make sure you go with a reputable design company! Dojo Design Studio build beautiful bespoke websites that work. (If you're a start-up with a small budget, try a Mojo Website Templates.)
There should be no hidden costs, or holding back of your details/designs as a lead around your neck. At Dojo there are NO Transfer costs at end of your contract on your website. In effect, as soon as our staged payments are paid, you own every aspect of your website, and we'll even give you all code and passwords. We operate to high standards and hope to be working with you long term, unlike other less reputable designers. Remember, investing in branding, website design and SEO should be near the top of your list when running a business.
3. What users look for in a website (relevant information, easy navigation, search engine friendliness)
In this day and age, everyone is busy and attention spans are short. That's why you need a website that's eye catching. It's essential to make your business stand out from the crowd and be regarded as an interesting option in the public's mind. The three main principles of a good website are:
A visual identity.
From a visitor perspective, a clean, unique and fast loading site that allows visitors to find information easily with minimal learning or understanding, can increase impact on your business. Poor website design will significantly reduce the potential to keep visitors returning to your site and could effect sales. In such a case, visitors may look at the site and think "Well, if the owner of the website doesn't care, then I don't care." Needless to say, such a visitor will leave the site within a very short period of time and take their business elsewhere.
Navigation.
The navigation and layout of your website is a major turn on (or off) and can ultimately be the difference between a visitor staying on your site, or exiting and going to a competitors page. Navigation must be clear and easy to use with no margin for confusion. At Dojo we always suggest a 3 clicks maximum rule to get anywhere on your site.
At the end of the day, people do business with people they like. If you have a website that offers everything a reader is looking for whilst offering a great user experience, you will turn visitors into clients.
Content.
Write the website content from your visitor's point of view. Keep things simple, to the point, up to date, whilst avoiding unnecessary jargon and long text. Make it clear what your business is all about in a way that's understandable.
4.Who is Dojo Design Studio?
Dojo Design Studio are a multi-disciplinary design agency specialising in branding, digital marketing and website development. We are based in Glasgow, just by Central Train Station on Hope Street, so very easy for clients to come visit.
An example of one of our best campaigns, was the re-branding and digital marketing of Solar Power Scotland. SPS's previous website attracted no leads whatsoever in its lifespan. We created a new website, as well as adverts, sales and marketing materials and a mascot called Solarboy.
Within the first year the website alone generated 849 leads which, going by the average sale, resulted in over 8 million pounds (£) worth of leads.
5. What makes us different?
We understand both the need for good creative as well as getting practical results for your business. Form without function just does not cut it. All of our clients have achieved top 10, if not top 5 within Google search results, which has resulted in them gaining more leads and ultimately more sales. Several of our clients have gained leads worth several million pounds shortly after our Website Design Build & SEO package.
Our team come from a mix of disciplines covering design, development, print, advertising, marketing, SEO, and project management. We work together to keep to the best solutions for our clients and deliver on time, on budget, and with fantastic results.
6. What Dojo Design Studio would recommend to someone who is considering updating or getting a website built from scratch.
Invest in a quality professional design company and not your niece/nephew/neighbour who knows a wee bit of coding and will do it on the cheap. The saying is true, you get what you pay for. Ultimately you want to make sure your website is better than your competitors and is visible on Googles first page.
Optimise your website for search engines too. A fantastic website that is not on first page of Google isn't going to benefit your business. There are many people who pay thousands of pounds on a new website, and decide not to go with SEO (Search Engine Optimisation) due to costs. With Dojo Design's SEO package we guarantee first page on Google or your money back, yes we are that confident!
Ultimately be different and creative if you can. The chances are you will have competitors, but what they may not have is a easily functioning and exciting website which Dojo Design Studio can guarantee you.